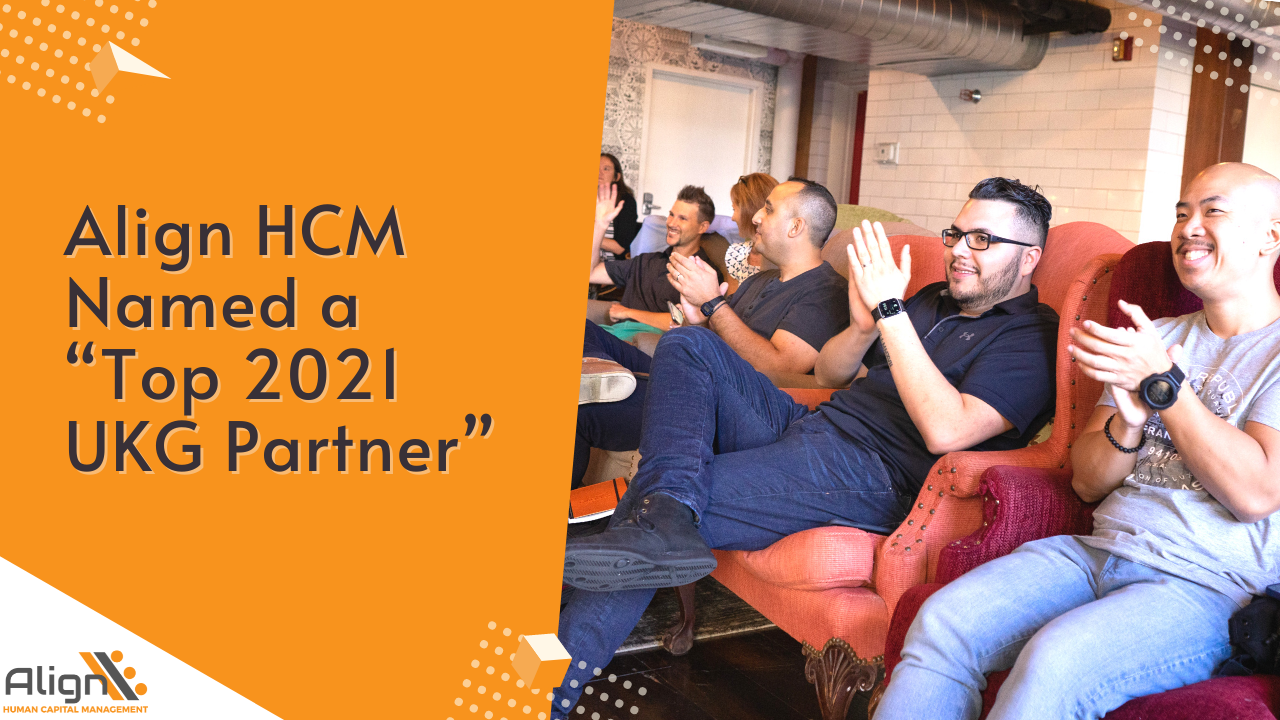 For the second year in a row, Align HCM is proud to be listed in Raven Intelligence's Guide to Top UKG Implementation Partners.
Raven Intelligence is an independent peer review site that helps enterprise software customers find, hire, and review the best consulting partner for HCM implementations. Their site showcases over 1,300 vetted reviews about enterprise software projects and partners.
Each year, they publish a guide listing the year's top UKG implementation partners.
We are proud of our 4.9/5 rating and the number of great customer reviews that have allowed us to be listed as a top 2021 partner. Our reviewers consistently give us high ratings that outrank the industry average as it relates to:
Responsiveness
Quality of Consultants
Implementation Process
Flexibility
Systems Expertise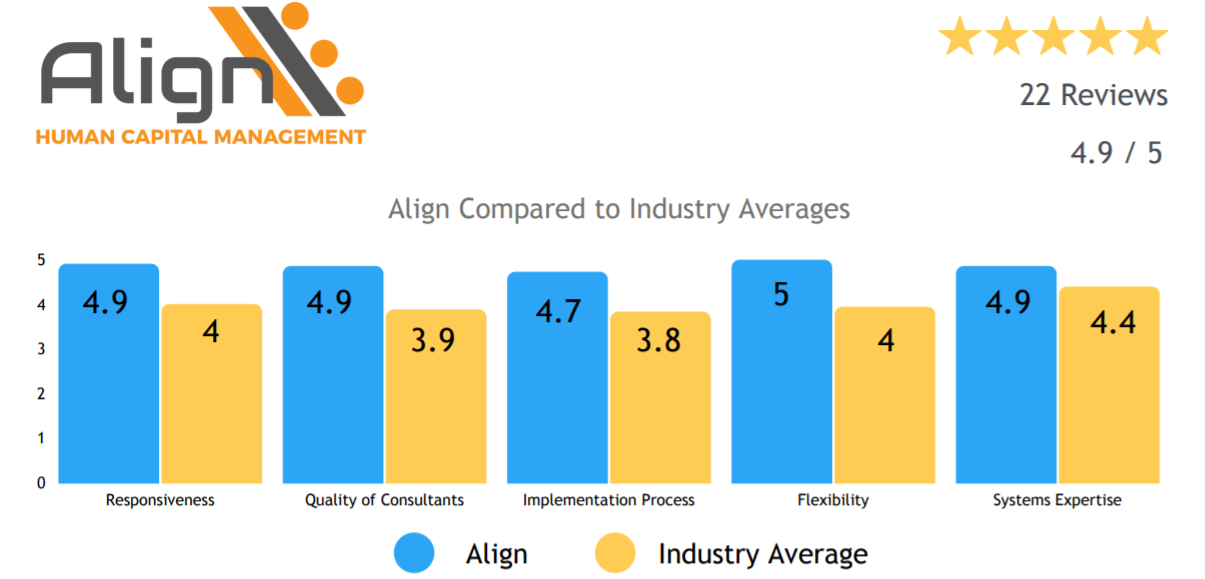 We know customers have a lot of options when they look to find a UKG implementation partner. We appreciate that Raven Intelligence allows us to showcase our past projects to help new customers gain confidence in our team.
Our goal is to take the stress out of human capital management by using software, strategy, service, and support to help large organizations simplify their HCM processes. Our reviews help us keep tabs on our ability to reach this goal.
We're proud to see that our ratings across the board show a high confidence and satisfaction from our customers, and we're grateful that  Raven Intelligence gives us an opportunity to showcase these 5-star reviews.
A project leader at a telecommunications company left a five-star review for their experience implementing @UKGInc UTA with @AlignHcm!

The project leader also gave a special shoutout to their consultant, Nadeem Mourad. Great work, Align! ⭐️⭐️⭐️⭐️⭐️https://t.co/2ufKzY2gOk pic.twitter.com/GggN9crtIi

— Raven Intelligence (@ravenintell) November 18, 2021
To read more about Align HCM in Raven Intelligence's Guide to Top UKG HCM Implementation Partners, download the full report.
Or, learn more about why Align consistently receives 5/5 ratings by reading our reviews.