When working on a large systems integration project, a lot can change from the initial intro call to the final wrap-up meeting. Needs shift. Unexpected problems pop up. And, organizations evolve in the middle of a project.
What an organization needs out of an implementation process can look a lot different at the beginning, middle, and end of a project.
The problem with mid-project changes is that they often impact the original scoping of the project — particularly the budget.
Constantly adjusting the project can increase the cost of a project, making the project more expensive with each pivot and adjustment.
This particular problem is so prevalent that only a little more than half of systems integration projects are delivered on-budget, according to Raven Intel review metrics.
On average, just 56% of projects are delivered on-budget.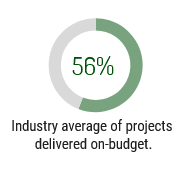 Yet, at Align HCM, we often don't encounter budget-creep problems at this scale.
We deliver our projects on-budget 95% of the time.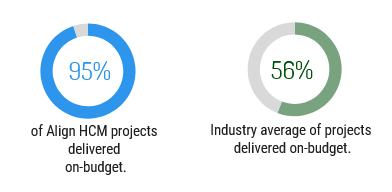 How do we do it? Let's look at the lessons we've learned that keep our projects on-track and on-budget.
Personalizing the Scope Process Keeps Our Projects On-Budget
Many organizations try to get through the scoping process as quickly as possible. They try to get the project started and the agreement signed right away.
They rush through the process, using generic copy-and-paste templates and data that treats every business — and the people leading the project — like they are one and the same.
At Align HCM, we don't see the scoping process as a hoop to jump through on our way to the larger project. Instead, we see it as an integral part of the process.
Here are three ways we spend time personalizing the process.
#1) We don't rely on generic numbers in our scoping process.
At Align HCM, we know that every project is unique. While you can start with the same foundation, the final plan will look different for every organization. You cannot assume that the timelines and resources that worked for one project will work for another — even if they seem similar on the surface.
We know there are unique qualities to every project (and every person), and we dig deep to find the factors that will impact the project's ability to move forward and the organization's need to adjust during the process.
#2) We get to know the organization.
During the scoping process, we don't just focus on what functionality the organization needs for their systems. We get to know the organization as a whole.
We seek to answer questions like:
What is the company culture like? How do they like to operate? What do they value and believe?
Who are the decision makers? How do we get their approval and buy-in? How long will it take to get their approval?
Is the organization growing? How will their needs change? What obstacles will they likely experience during the project?
#3) We get to know the people who will be in charge of the project.
It's not just the organization that will have an impact on the project. Often, the people leading the project will be the biggest factor in how the project works.
We spend time getting to know the people directly responsible for the project. We ask questions such as:
What resources are available to them?
What tools do they currently use?
What are their skill-sets?
How do they make decisions?
How busy are they?
What other challenges are they facing?
Staying On-Budget During HCM System Implementation
By spending time in the scope process, personalizing each step, and not rushing through it, we are able to consistently scope accurate project budgets.
In 95% of our projects, we delivered the final results on-budget.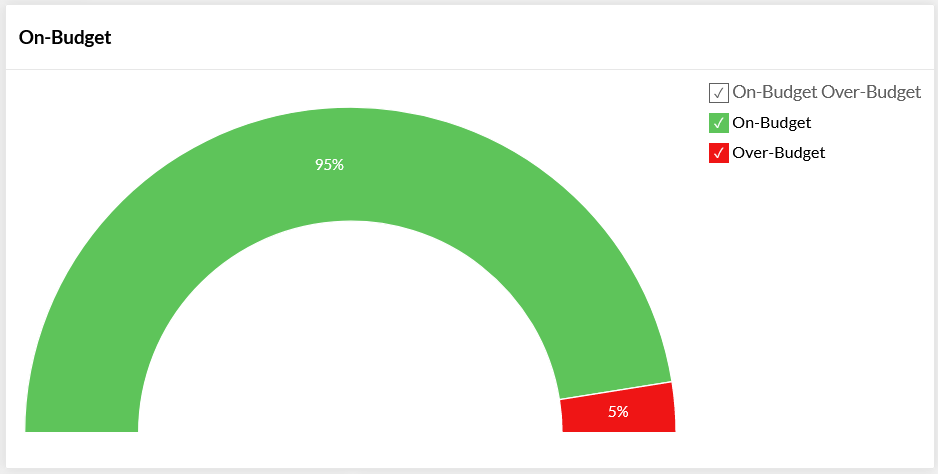 Staying on-budget doesn't just serve our customers from a financial standpoint.
The benefits of delivering what we promise and successfully setting expectations for projects lead to a high overall partner satisfaction in our industry.

Customers don't only get what they expect. They also enjoy the experience and come out of it with less stress and a better understanding of their new system.

If your organization is getting ready to integrate new HCM systems, see how Align HCM can scope out your project with the right plans to keep it on-time and on-budget.
Our team specializes in UKG Pro™ products and has the experience to lead you successfully through your next systems implementation or upgrade.
Set up a time to talk to our team today. Or check out another post from our #LessonsLearned series: Prioritizing People Leads to Better Project Consistency.