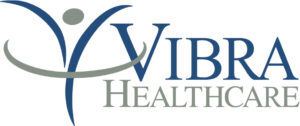 Vibra Healthcare is a hospital system offering long-term acute care and medical rehabilitation at facilities across 18 states. Vibra is also the managing partner of Ernest Health which has facilities across 11 states. The two organizations combined manage over 6,000 healthcare employees in dozens of locations around the country.
Streamline and Speed Up Payroll Processes
The Challenge
Vibra needed to streamline and update their payroll process to make it easier for employees, supervisors, and the payroll team. Their existing system was built around paper-based, error-prone outdated processes that were slowing down payroll and affecting employee morale and confidence.
Vibra attempted to implement software to digitize their records and improve their processes, but the software alone didn't solve the problem.
There was still confusion around procedures and software use, which led to low user adoption and little to no improvement in efficiency.
The Solution
Vibra engaged Align HCM to overhaul their time and labor systems and software so they could design better procedures, boost user adoption, and increase staff performance.
1) We started with business process mapping (BPM) to identify inefficiencies and design new procedures that made sense for Vibra's specific needs and internal operations.
2) We used UKG Pro™ to digitize their records and align with the new, optimized processes identified during BPM.
3) We built custom training documentation so Vibra could easily adopt the new software and systems and also train future employees, supervisors, and payroll staff.
"Align helped us kill complexity."

-- Stacey McGroarty, Assistant VP of Payroll and Compensation.
With the new systems and training materials, Vibra has been able to streamline and simplify their payroll processes, saving time and resources. Their team now has what they need to properly manage payroll operations -- now and in the future.
"Their documentation is extremely thorough and easy to follow. We wanted to empower the end-user. Align empowered us so we could," says McGroarty.
"Undoubtedly, Align is a genuine partner. Their organization not only provides value-add project services, but they also empower their clients by sharing their knowledge and expertise whenever possible. We highly recommend partnering with Align when tackling those most complex process and system optimization efforts," continues Michelle Rushing, HR/Payroll Applications Administrator.
Get Results for Your Organization
See how Align HCM can help you streamline and speed up your payroll process, digitize your systems, and increase user adoption.
Schedule your free discovery session today.