The Benefits of HR Data Integration
Stop toggling between multiple systems all day. Conserve resources, simplify processes, and make your tasks easier to manage with HR data integration.
Reduce Workload
Use automation to work more efficiently and cut the time spent manually entering, updating, and cross-checking data.
Boost Data Security
Stop pulling data into insecure settings. Keep all of your data within the secure confines of your software.
Prevent Data Errors
Get more reliable, accurate data by avoiding errors that happen when you manually update information.
Get Real-time HR Insights
Make informed HR decisions based on the most accurate and up-to-date information about your team.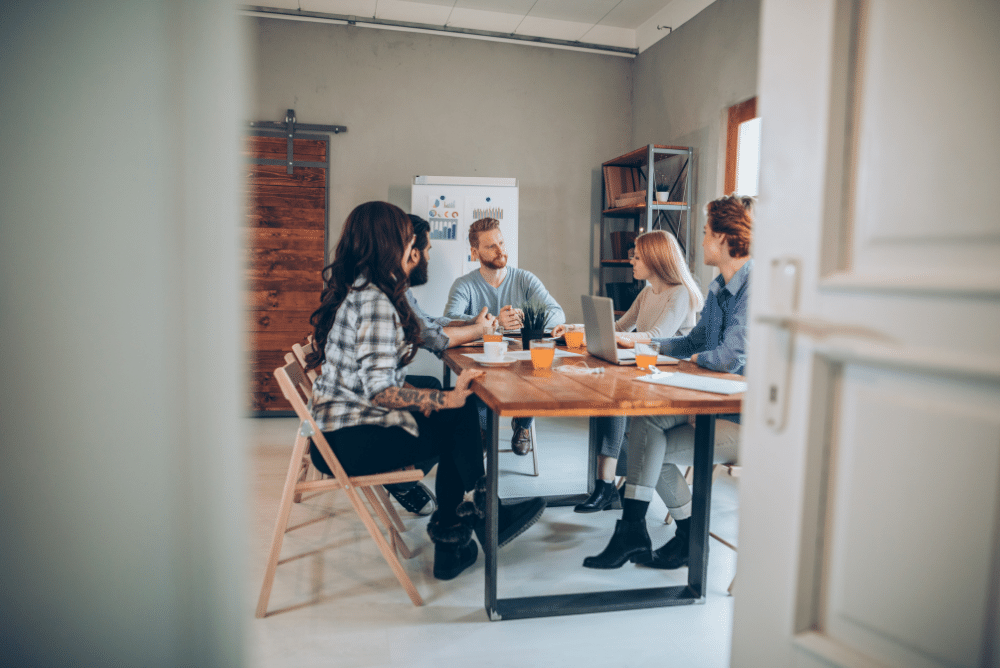 Sit Back While We Handle The Technical Details
Align HCM makes it easy to set up your data integration without an internal IT team.
Our team of API experts uses a cloud-based IT infrastructure to build your data integrations without needing any additional tech resources from your organization or team.
We can set up your data integration with whatever resources are available to you.
How Does HR Data Integration Work?
HR data integration uses API technology to make your systems "talk" to each other and share data in real-time. Align HCM sets up your data integration in three simple steps.
Step 1: Consulting & Planning
HCM consultants work with your organization to analyze your data needs and create integration maps.
Step 2: Design & Development
Developers build APIs to connect your systems and sync your data. Then, they test your system to ensure accuracy.
Step 3: Launch & Monitor
Our team launches your integration and provides ongoing support to ensure your data is always reliably synced.
See an HR Data Integration In Action
A large human services organization was using multiple applications to manage their employee data. 
The lack of connectivity between HR systems created a poor experience for users and left management unable to identify ways to create better outcomes for their communities. 
Align HCM used data integration to sync their data, improve user experience, and provide real-time insights that helped the organization better serve its communities.

Work with an Award-Winning UKG Partner
Align HCM is a Certified UKG™ Implementation Partner. We specialize in data integrations that incorporate UKG solutions. 
UKG Pro® 
UKG Ready® 
UKG Dimensions® 
In addition to working with UKG products, our team can integrate virtually any HRIS related to payroll, benefits, employee data, scheduling, or other HCM or WFM needs.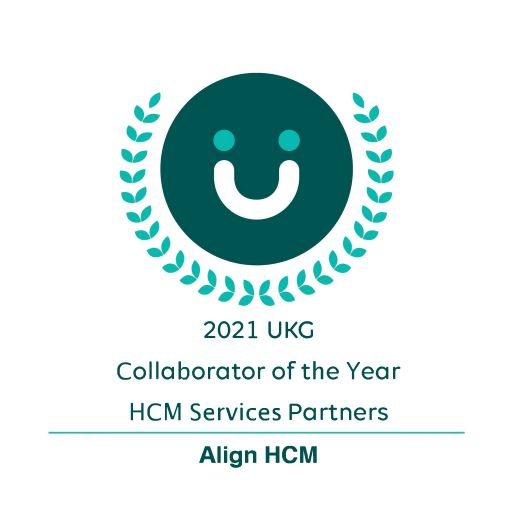 Yes, we can connect multiple cloud-based systems to each other. This gives you the benefit of having one source of truth system while the data flows to other systems.
Align HCM offers flexible and low-barrier solutions. We can take all the complex IT infrastructure needs off your plate and host your integration services. If you prefer, we can also provide you with all the services for you to host on your current IT infrastructure while providing training and support.
Align HCM's Integration solution takes all your complex business needs and automates them. This reduces unnecessary friction and manual processes. By leveraging modern REST API services and secure AWS Cloud Hosting, we provide you an all-in-one solution.
Our integration services allow you to send data between 2 or more of your existing systems. Your sensitive data is never stored by our service.
Take Control Over Your HR Data with Align HCM
Make sure your HR data is always up-to-date and accurate.
Use data integration to sync your HR systems and give your organization the most reliable information possible.
Launch your data integration with Align HCM today. Schedule a call with our team to get started.