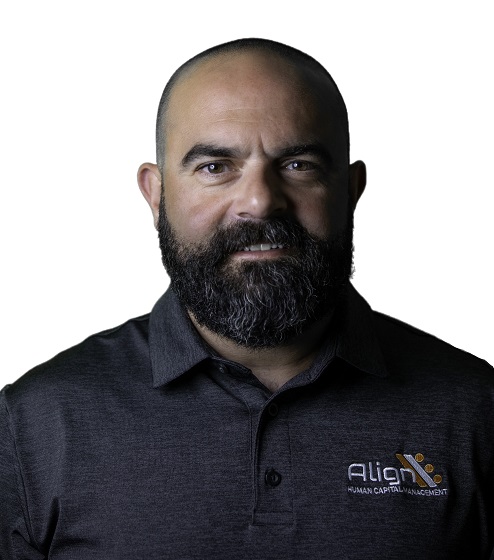 Co-Founder & Chief Operating Officer
Nadeem Mourad
Co-Founder & Chief Operating Officer
Nadeem Mourad is laid-back and casual with his team, clients, and colleagues, but that doesn't mean he doesn't get down to business. Nadeem makes commitments to the people around him -- and he keeps them.
As Chief Operating Officer, Nadeem elevates the experience of every customer. Align HCM may be smaller than some competitors, but the team is constantly outperforming the competition. It is Nadeem's leadership that has helped the team provide the top-tier service and expertise that customers have come to know and trust. 
The positive feedback that Nadeem gets from clients, partners, and even competitors motivates him to work even harder. Nadeem leads the office in St. Petersburg, managing day-to-day operations and relationships with UKG vendors and clients. He also provides direction to practice leads on revenue, recruiting, and contracting, which gives his team the tools to better serve each customer.  
While Nadeem works closely with his team, he knows he doesn't need to micromanage their work. He sees his team as a tight-knit family that is capable of great work on their own as well as in teams and groups. He's structured the company to benefit all employees, which has promoted longevity and reduced turnover. His team is highly-motivated and hardworking, which makes it possible for him to be less formal and more relaxed in his management style. 
Away from the office, Nadeem enjoys spending time outdoors. He lives in St. Petersburg, Florida, and is often on the water, fishing, or hitting the links on the golf course.
Work With Nadeem & Align HCM
Contact us today to see how Nadeem and the Align HCM team can help you simplify and optimize your workforce management systems.