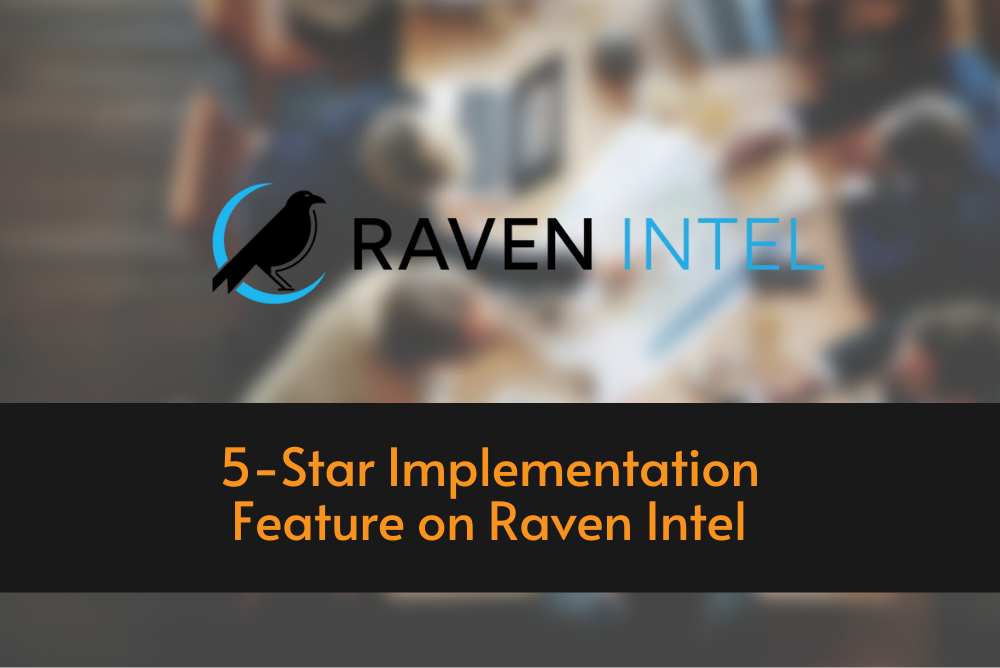 Raven Intel recently featured Align HCM in a behind-the-scenes case study featuring our 5-star project with our partner, Driscoll's.
---
Purchasing enterprise software is the first step for customers getting ready to launch new technology solutions. The next step is choosing an implementation partner.
Raven Intel has made it their business to help these organizations find the best partner.
Raven Intel is a free, online community showcasing independent, third-party reviews from customers who have completed an implementation project with an enterprise software consulting partner. Reviews share the customer's experience and ratings for the partner.
These candid reviews help new customers research and find implementation partners who will be the best fit for their upcoming projects.

Reviews on Raven Intel invite customers to rate partners on a scale from 1-5 as it relates to:
Systems Expertise
Implementation Process
Responsiveness
Quality of Consultants
Flexibility/Adaptability
Reviews also show how satisfied customers were with speed, cost, and scoping accuracy.
Align HCM has received rave reviews on our Raven Intel profile. Customers have given us high rankings across the board.

Our high rankings outshine industry averages which is one of the reasons why Align HCM was listed as a top UKG partner by Raven Intel and why Align HMC was chosen for a 5-Star Implementation Case Study conducted by Raven Intel.
Raven Intel recently released a behind-the-scenes case study featuring our 5-star project with our partner, Driscoll's.
In The Story Behind the Review: Driscoll's Sees Sweet Results with Align HCM, Raven Intel documents how we helped Driscoll's overcome complex payroll, benefits, and time-off rules and regulations by automating processes through UKG Pro™.
Get the whole story as told by Raven Intel, featuring an interview with Driscoll's Payroll Manager, Pete Meza Lopez and Align HCM's VP of Value-Add Services and Project Lead, Mark Smiley.
See how the project left Payroll Manager, Pete Meza Lopez saying, "Now that the UKG products are implemented, we have the ability to scale and hire much more efficiently. We're able to add headcount or open new regions and have a hiring game plan."